Yet, this author writes an incredible, believable story:
DANIEL H. WILSON earned a Ph.D. in robotics from Carnegie Mellon University. He is the author of such nonfiction works as
How to Survive a Robot Uprising, Where's My Jetpack?, How to Build a Robot Army, and Bro-Jitsu
. He lives in Portland, Oregon, with his wife and daughter. His next novel,
AMPED
, is due out in 2012.
A fabulous read. Both my husband and I read it. It was hard to put down.
From the Randomhouse webpage:
When the Robot War ignites — at a moment known later as Zero Hour — humankind will be both decimated and, possibly, for the first time in history, united. Robopocalypse is a brilliantly conceived action-filled epic, a terrifying story with heart-stopping implications for the real technology all around us…and an entertaining and engaging thriller unlike anything else written in years.
I need not go further. You wil love it! Futuristic, and fantastic. He's hit this one out of the park!
Yes, robots are in the news. Healthcare, especially countries with large populations attempting to give more care with fewer staff.
ESGO: Robotic Hysterectomy Costs More But No Better Outcome



MILAN -- Robotics increased the cost of hysterectomy without improving outcomes compared with conventional laparoscopic procedures for endometrial cancer, a review of a large database showed.

full story
RI-MAN The video showas a successful carry, but one of our news shows demonstrated how difficult it is to develop such a robot.
One of my favourite Australian shows: All in the Mind

"It's all about the robots this week and next ....If you're perplexed by the prospect of robots as

carers and keepers in nursing homes or childcare...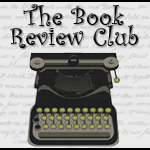 Click icon for more
book review blogs
@Barrie Summy