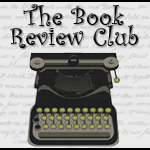 Here we are, the beginning of the month, again. I love the cycle of the seasons. This book is the perfect one: sewing notions from life in the 50s, to present day. More sewing cycles.
Click icon for more
book review blogs
@Barrie Summy
Sea Escape
(2010)
This fictional account of mother/daughter/grandson's relationship is beautiful. The author writes to the reader, explaining that it was sewn from the seeds of her own mother's love letters from her father.
I found it a bit teary, as you never truly stop mourning your own family, but the plot was beautifully unravelled, like a fine embroidery that is pieced together. Each square represents another frame of one's life; each stitch takes you to piece together the sum of the parts.
Griffin has captured the fine art of holding back information until you want to keep reading. I've been concentrating on my murder-mysteries for a few years, but found that this emotional account of a fabricated life led me back gently into facing and honouring the grief that is mine.
The author,
Lynne Griffin
, has a couple of others books. One fiction,
Life Without Summer
(2009), and a non-fiction,
Negotiation Generation: Take back your parental authority without punishment
(2007).
L
ynne teaches family studies at the graduate level, and writing at Grub Street Writers in Boston. She appears regularly on Boston's Fox Morning News talking about family life issues. Lynne writes for the blog, Family Life Stories.
The reviews are varied, from delightful to dreary. I found it hard to get into it, in the beginning. But I warmed up to it. The setting is the seaside, for the most part, as well as the neonatal unit, where our hero works as a nurse.
I found it poignant, as I work on finishing the embroidery my late mother began a couple of years before she died. She couldn't finish it. I pick it up from time-to-time, but my embroidery skills are no where near her patience and perfection.