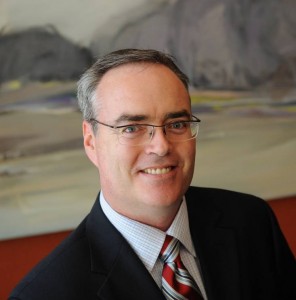 Terry Fallis
self-published
, as I did, but rather than having to sell it out of his car's trunk, the breakthrough came when
The Best Laid Plans
was won the 2008 Leacock Medal for Humour. I am somewhat defeated when it comes to self-publishing, I cannot get any media attention since the big-name publishers can have an interview and 15 minutes of fame with just a phone call to any media outlet. Mine is a heavy-duty topic, too: cancer.
Terry's book, however, deserves the attention of the Canadian public. He has taken his experience in politics and created a humorous look at life on the hill! He has used a marketing strategy that has launched his book quite well.
From his website:
"
Terry Fallis
is the author of
The Best Laid Plans
, a
satirical novel of Canadian politics. This debut novel was originally self-published in 2007 and won the
2008 Stephen Leacock Medal for Humour
. Then
McClelland & Stewart
published TBLP in September 2008. He also won the
Gold Medal
in the Independent Publisher Book Awards
in the Regional F
iction - Canada East category.
"
I
love reading. With retirement, comes more time to do the things you like. Reading is one.
Combining chores with pleasure
, I have been listening to the
podcast of

The Best Laid Plans

as
I work. As with many authors, Terry has a blog, he is on
Facebook
, and has a following. He has been making many speeches, the last at the Ontario Legislature. See his blog post: "
Now this was a thrill…
"
This book has won awards, and rightly so. Firstly, it is a humorous look at Canadian politics. With a son-in-law (a P.Eng, BTW) just named
Green Party candidate in Nepean-Carleton
, (am I proud?)! I am eager to listen to tales of same. Having lived 25 years in Ottawa - you just have to become a political animal. The plot, the characters, the incidents ring true. I have met and worked with these people. I find myself giggling, even while standing atop a ladder, arms sore from sanding and scraping.
Terry embeds the work with description, and with references to people, places and things that are dear to my heart: women's liberation, Ottawa, the Hill, university life: uOttawa ( where I earned my B.Ed. and taught a semester!), teaching adults (is it on the exam?), plagiarism, university politics. All his underlying themes and messages speak to me. But the strongest one was bereavement, and it was most beautifully portrayed. As I am a former caregiver and a current Hospice Volunteer, I found he treated the subject with grace and illumination.
While it is predictable, it is a satire - you know the political
Achilles' heels
, it is rather funny! Like
Stuart McLean's on Vinyl Cafe
, you know the hole the main character has dug himself, you can identify with it, and you can laugh with him as he walks into it. That is anticipatory humour at its most delicious. Little toilet humour - there is some!, but it adds to the character development and rings true.
The author, Terry Fallis, is an articulate, well-read, educated politico (not an oxymoron!), who uses interesting words one likes to taste and reflect on:
nascent
and
assiduous
. Word
s that demand that you think. I can identify with the main character. I jumped into union politics in the early 90s, and I saw what goes on. And still I laughed!
One memorable quote, "
I didn't see the soap box until it was beneath my feet!
"
Regarding Terry's target audience; politicians, politicos, and Ottawans, anyone who has ever voted, they (we) are the target. If you cannot laugh at yourself, then you cannot laugh. His self-deprecating humour, as a former party pundit, lends insight to the novel. You know he has lived this life. You know that satire is based on more than a kernel of truth. It is based on a whole bowl full of popcorn!
I heartily suggest you read, or listen to this book. Terry is working on a sequel, and I wish him luck with that. Good job, Terry!
See the previous post for
the cheat sheet
! Our system is British-based, but not so dissimilar that you wouldn't not get the jokes! I had fun teaching during the various elections. The students really got into the topics. Here are
our bulletin boards photos
.
Words from Terry, "
I can honestly say that the most gratifying part of this amazing adventure, has been the opportunity to hear from readers who have found the novel to be worth their money to buy it, worth their time to read it, and worth their breath to recommend it. When all is said and done, having satisfied readers is what it's all about. As well, I can report that over a year later, I still haven't recovered from the Leacock shock. The sequel to TBLP, tentatively entitled The High Road, is about two-thirds written. I'm writing away and hope to have the manuscript done by mid fall. Thanks again for reviewing TBLP.
"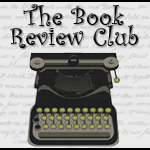 Click on the icon for more
book review blogs
@Barrie Summy