This month, for my Book Review, I wanted to write about the book:
The Mind of Norman Bethune
, by Roderick Stewart (1990).
While there are those who question the minds of men and war, it is a large book, with photos that truly help us understand this time period.
Outside the Gravenhurst Opera House, you will find a stunning statue of this man. I just noticed, after living in the region for 3 years, that the side of the base features stunning im
ages, as well. Be sure to check them out!
Norman Bethune was born in
Gravenhurst
in 1890. Henry Norman Bethune's story started in Gravenhurst, Ontario, a small lumbering town 100 miles north of Toronto.
Dr. Bethune (1890 - 1939) did phenomenal work in China, and learned much that helped contribute to the MASH-type surgery in the field. We have
many visitors to the museum, where you can see a short video, and visit Bethune Memorial House. The artifacts, and visual images, provide an understanding of this man using photographic and literary archives.
This is my kind of history book. It is large, with great photos, maps, stamps, and other resources. It is not so much a biography as a testimonial that is designed to go hand-in-hand with other more scholarly sources. The final chapter examines the deep love the Chinese have for the work Dr. Bethune did for the people as evidenced by sculptures and memorials in that country.
Currently it is not available on either Amazon.ca or Amazon.com, but they are for sale in the local museum in
Gravenhurst
!
See also:
Gravenhurst Museums:
Bethune Memorial House National Historic Site of Canada
Bethune House
In 1973 Bethune Memorial House was purchased by the Department of External Affairs on behalf of the Government of Canada. Restoration of the building was subsequently undertaken by
Parks Canada
, which is now responsible for its operation.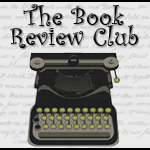 Click icon for more
book review blogs
@Barrie Summy