I am enjoying shoveling the deck, feeding the birds, and reading and writing. I read a marvellous book the other day. Angels Crest, a
mystery, as well as a reflection on life.
I have been reading this book all day. What a masterful work,
others agree
! The
characters I want to embrace. --I can't say that about my last book! But it helps to while away the hours.
The author tells me the movie rights have been sold, but I cannot imagine that the movie could create as spectacular a story that the reader can create with her imagery.
Each chapter is like a painting in a wonderful art show. A beautiful gallery that has helped me pass the time today and ended up moving my spirit. At my age, wrestling with the next stage in my life, I seek solace in books and new ideas, as well as biographies that help me see a purpose in my life.
This book deals with small town, many of us can identify with this!
This type of story, Angels Crest, provides us lessons in life and love along a si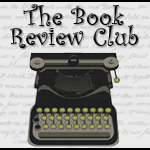 milar theme. I heartily recommend it!
Visit The Book Review club: and read more reviews!